The Tehreek-e Taliban Pakistan (TTP) has become an increasingly influential movement in Pakistan, but other than a handful of strikes in neighboring Afghanistan the group rarely strays outside of its homeland in Pakistan's tribal north.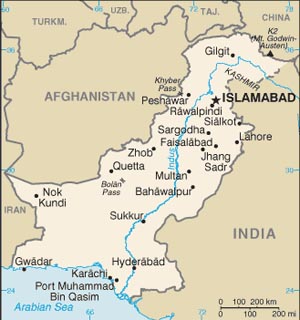 That seems to be changing, though, with the TTP reporting today that they are in the process of setting up a new base of operations in Syria, and are planning to help Pakistani jihadists travel to Syria to join the rebellion.
The group hinted at plans for "joint operations with our Syrian friends," and could add battle-hardened forces to the Syrian Civil War if it chooses to, after years of off-and-on fighting with the Pakistani military and constabulary.
Initially a rebellion made up mostly of military defectors, a large number of Syrian factions are now composed chiefly or wholly of foreign Islamist fighters, with fighters coming from around the world.