Anger over the US ordering European nations to reroute President Evo Morales' plane continues to grow in Bolivia, with Morales warning that his nation may close America's embassy in his nation in response.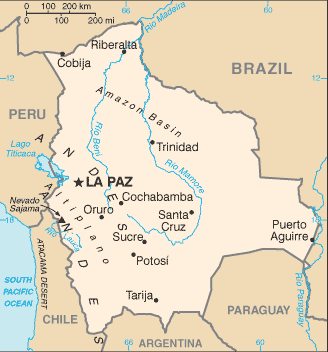 The plane was forced to land in Vienna and searched on suspicion that whistleblower Edward Snowden was on board. He wasn't, but the idea that they could force a president's plane to land even if he had been is controversial, to say the least.
That Snowden wasn't even there makes it an even bigger embarrassment, and the blame for that reportedly falls in the lap of US Ambassador to Austria William Eacho, who is said to have been "certain" of Snowden's presence and convinced Austrian officials to forcibly search the plane after Morales explicitly denied them permission.
The scandal around the move against Morales has grown quite a bit, and has grown even more bizarre with the revelation that Morales' plane wasn't even flying out of the same northern Moscow Airport that Snowden is currently stranded in, but rather came out of Vnukovo Airport, to the city's southwest.
Last 5 posts by Jason Ditz