A US drone attacked and destroyed a residential compound in North Waziristan Agency today, killing at least 17 people, whose identities are unknown. Some reports referred to the victims as including suspected members of the Haqqani Network, though this was unclear.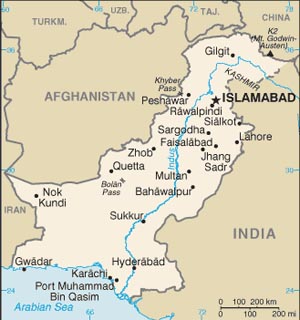 The attacks occurred overnight in the area around Darpa Khel. At least four missiles were fired in the attack, and a vehicle was destroyed alongside the house.
It was the second US drone strike since Prime Minister Nawaz Sharif returned to power. Sharif has demanded an end to US drone strikes in the strongest terms, and has vowed to end the previous government's policy of public criticism and private endorsement of the attacks.
The US has reduced the number of drone strikes quite dramatically over the past several months, likely reflecting the worsening US-Pakistani relations and the reality that more attacks will complicate those ties even more.