President Obama and Afghan President Hamid Karzai expressed their join "support" for peace talks with the Taliban during a 90-minute conference call that the Taliban were not directly involved in.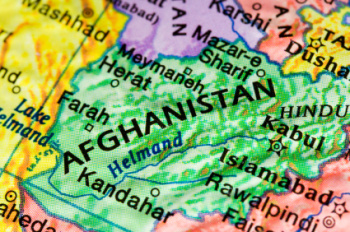 The vague support for the idea of peace talks didn't include any concrete plans to actually go to the Taliban's newly opened office in Qatar, which Karzai is still fuming about over their decision to fly a pre-2001 flag, and Karzai's government still seems to be ruling out sending representatives to Qatar at all.
The Taliban have also expressed hope that the talks will eventually happen, but like the US-Afghan call today those expressions of hope didn't directly involve talking with the other parties, and the whole matter seems stalled.
The Taliban have offered a prisoner exchange in the hopes that it might revive the peace process, but the US has yet to respond to the offer, and yesterday insisted that they are "waiting" for the Taliban to decide if they want talks or not.