Taliban officials rejected a New York Times report that they were on the cusp of cancelling the planned Qatar peace talks, saying that the anonymous "spokesman" who was quoted was not anyone officially affiliated with the insurgency.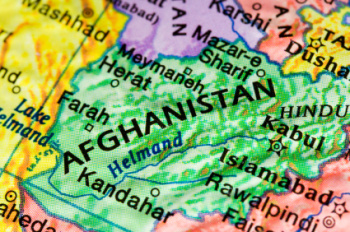 Rather, they maintained that it is their hope to move forward with the talks, a sentiment echoed, at least provisionally, by both US and Afghan government officials, though the US combined this with a threat to force the closure of the Taliban's Qatar office.
The talks were supposed to begin on Thursday, but the Afghan government became enraged when they learned the Taliban were flying the flag of 2001 Afghanistan, before the US occupation began, and no talks have happened since.
The Afghan government is still stuck on the flag issue, demanding a "full explanation" for why the Taliban are flying the flag of pre-occupation Afghanistan instead of the flag of the Karzai government, and complaining that it makes it seem like the Taliban office amounts to a government-in-exile, which is of course exactly how the Taliban views it.