Congressional hawks are up in arms about the news that whistleblower Edward Snowden left on a flight for Ecuador, when Sen. Chuck Schumer (D – NY) saying that it was even more "infuriating" to him that Snowden was being allowed to stop in Russia as part of the flight.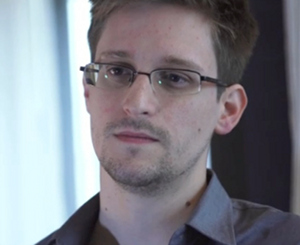 Schumer went on to liken Snowden's escape from potential US capture to Russia's opposition to attacking Syria or Iran, and speculated that China might have played a role too.
Others in Congress were quick to rail at Snowden and everyone else involved, with Sen. Dianne Feinstein (D – CA) saying that Snowden's travel proved that he wasn't a real whistleblower. Rep. Mike Rogers (R – MI) demanded that Snowden immediately turn himself in to "face the consequences of his actions." Other officials express "disappointment" in Hong Kong for not unconditionally turning Snowden over to face politically-motivated charges.
Feinstein went on to say that it was vital for the US to capture Snowden, insisting that for all she knows, he might have other secrets that he could tell the American public about and that those secrets could "put people in jeopardy."
Russia has declined comment on the matter so far, and since it seems to just be an overnight stop-over en route to Ecuador, their role seems limited at any rate. The US revoked Snowden's passport on Saturday, but Hong Kong says that was no reason under Hong Kong law to stop him from leaving.