A suicide bomber hit a major Shi'ite mosque in Peshawar today, detonating himself in front of a crowd of worshipers whilst being chased by security guards. He was the only one of a group of three bombers that managed to get inside, and he left 15 people killed, and more than 25 others wounded.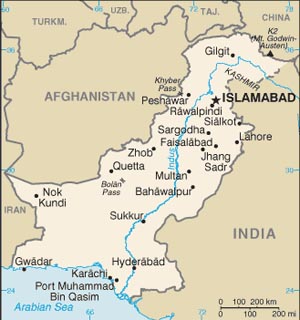 Guards outside the mosque, deep in a Shi'ite neighborhood on the outskirts of the major city, caught the three trying to enter with suicide vests. The other two would-be attackers fled, and apparently haven't been located since.
So far no group has claimed responsibility, but there are several Sunni militant groups operating in the area around Peshawar, and some of them exclusively target the nation's Shi'ite minority.
Mosque attacks are an increasingly common sight across Pakistan. Though the Peshawar bombing was the largest, another attack against a Sunni mosque in Karachi killed a provincial MP and his son.