12 and a half years in, the Afghan War is still raging, as violent as ever, and with commanders continuing to claim "progress" that never seems to mean anything tangible on the ground.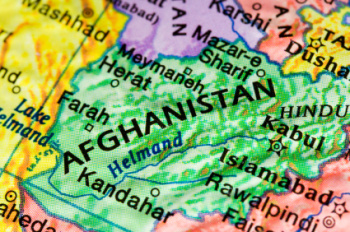 But even though this "progress" is entirely illusory, Pentagon officials love to talk about how much more military commitment is needed to avoid losing it. Today, the top US commander in Afghanistan, Gen. Joseph Dunford, warned that all this progress was not sustainable.
"In coming months that is our emphasis; to ensure those gains are sustainable and continued support by the international community will be necessary," Dunford added. He also said that NATO's role post-2014 was being "reoriented" with an eye toward building the Afghan military.
That's been the biggest stumbling block for years in Afghanistan, with efforts to create a huge military that the Afghan government could never possibly afford, and the huge amount of desertions has them coping with massive turnover and a combat force with a lot of rookie fighters at any given time.
Dunford's comments focused a lot on the Afghan military's lack of readiness, saying that while NATO expected to deal with logistics problems post-2014 there are a lot of other problems related to "quality" in the Afghan forces that the occupation will be coping with for years to come.