Six Afghan policemen were killed overnight at a checkpoint in the Helmand Province, apparently the latest victims of an ever-growing number of insider attacks in the country.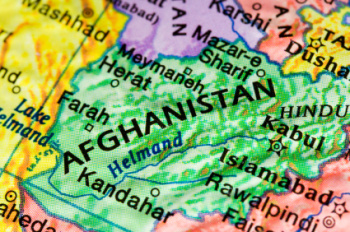 The belief right now is that they were killed by the other two police who were at the checkpoint, and who promptly disappeared after the shootings with all of the weapons and vehicles at the checkpoint.
Afghan officials conceded that was only the working assumption, and that they couldn't rule out at this point that some other attacks hit the checkpoint and took the other two captive, though growing numbers of "defectors" killing other police and heading over to the Taliban side, sometimes more than once, suggests this is the more likely explanation.
Infiltration has become a favored tactic of Taliban fighters in recent years, as Afghan security forces struggling to meet their recruitment goals often don't vet applicants very carefully, and set up opportunities for new would-be Taliban to get training and gear from the Afghan government before defecting.