The Republic of Georgia has suffered its single biggest incident of casualties since the occupation of Afghanistan began, when a suicide truck bomber attacked a Georgian base in Helmand Province, killing seven troops and wounding nine others.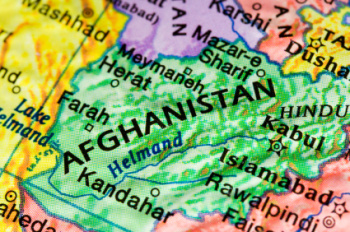 It's the second time the base has been hit in less than a month, with a mid-May truck bombing killing three troops. Georgia has had 29 soldiers killed in the occupation, the most of any non-NATO member.
Georgian President Mikheil Saakashvili offered "condolences" for the deaths, but insisted that Georgia's involvement in the occupation would allow them to "continue our path towards NATO membership."
Saakashvili's interest in NATO membership is long-standing, and while the US has backed it, several other nations have balked, since Georgia has territorial claims on two independent enclaves, and in 2008 started a war with Russia in an attempt to reclaim one of the enclaves militarily.