Three Lebanese soldiers were killed today when unidentified gunmen attacked their military checkpoint near the town of Arsal, along the Syrian border. There has been no claim of responsibility.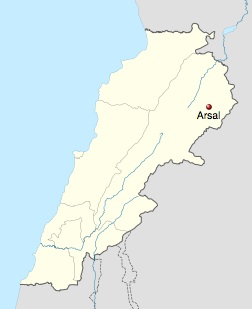 The Lebanese military says the attack occurred at 3:30 am, when gunmen in a black jeep drove up and opened fire on the checkpoint before driving off and crossing the border into Syria.
The exact details of the matter remain a subject of dispute, however, as local media initially reported that the gunmen stopped at the checkpoint and brutally beat the soldiers before executing them. The army has denied this claim, insisting the attackers remained in the vehicle and that the troops managed to damage the windshield of it.
The Lebanese military established the checkpoints in Arsal earlier this year, after claims that Syrian rebels were using the remote town as a hiding place after attacks inside Syria. Syrian warplanes even attacked targets on the outskirts of the town in March.