Incoming Pakistani Prime Minister Nawaz Sharif is expected to leave both the defense and foreign ministry portfolios unfilled when he takes office, according to PML-N officials familiar with the situation, and he will run the ministries himself.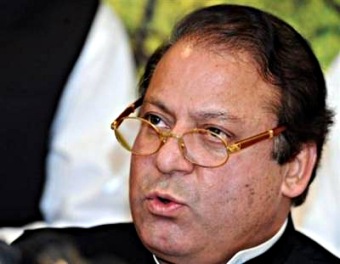 On the surface the move mirrors Iraqi Prime Minister Nouri al-Maliki's centralization efforts, in which he named himself the Defense Minister, Interior Minister, National Security Minister and chief of the Army. Sharif's aides, however, say the move is only temporary and not nearly so ambitious.
Rather, they point to Sharif's long-standing acrimony with the Pakistani military, which deposed him outright last time he was in office and forced him to resign the time before that. Sharif is eager to revamp Pakistan's foreign policy and is said to be concerned that having too many PML-N officials in different positions dealing with that would risk alienating the military.
"The incoming government and the army need to be on the same page on key foreign policy issues," one PML-N insider said. The indications are that Sharif's new policy is going to include a major redefining of the traditional alliance with the US and a rethinking of the tradition view of India as an enemy.
Either of those could potentially rile up the Pakistani military leadership, which tends to prefer the status quo on foreign policy, and aides say Sharif believes he is in the best position to try to carefully flesh out those policies first, and only after that will he hand the portfolios over to ministers in the ruling party.