An estimated 250 Indian Maoist fighters attacked a convoy of political leaders in the Indian National Congress Party in Chhattisgarh this weekend, killing at least 28 people, including the state party leader Nand Patel and his son.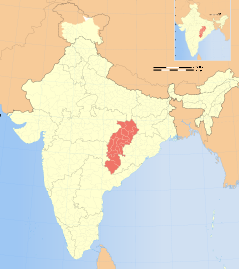 The convoy was hit while traveling through a forest, returning from a rally in the southern portion of the province to the northern provincial capital. The death toll is expected to continue to rise as officials report 32 other people were wounded, many of them gravely.
It is the first major attack by the Maoists since 2010, when fighters ambushed members of the regional security forces in the same province, killing 83 of them. The Maoists, called Naxalites because their rebellion began in Naxalbari, have been a thorn in the side of forces in eastern and central India since 1967.
Yet another serious aspect of today's incident is that officials are indicating that they had advanced warnings that an attack was imminent, and that they had intelligence of a build-up in the districts near the attack since at least April, but that security forces did not follow the protocol for security in threatened areas.