While the United States has borne the overwhelming bulk of the casualties in the occupation of Afghanistan, many other nations are also losing troops as the war continues in its second decade. Today, three Georgian soldier were killed.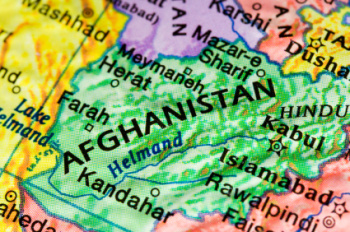 The soldiers died when a truck bomb was detonated outside of an outpost manned by troops from the Republic of Georgia, bringing the overall deaths of that country 22 since the 2001 invasion. Georgia has 1,600 troops in Afghanistan, the most of any non-NATO participant.
The Georgian government's decision in deploying troops to such wars reflects their desire to join NATO, though their membership seems more or less permanently on hold because of territorial disputes with Russia and two secessionist enclaves breaking away after 2008 Russo-Georgian War.
Like many other nations, Georgia is hoping to see its role in Afghanistan wind down in the months to come, with officials hoping that by 2014 their combat role will be over, and they will exclusively be trainers.