Russian Foreign Minister Sergey Lavrov has responded to US and Israeli pressure on arms sales to Syria by saying that no "new" deals would be made in the near future to sell Syria any additional defensive weaponry.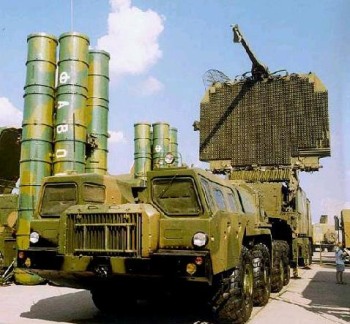 At the same time, Lavrov confirmed that there are standing contracts already signed for defensive weapons to Syria, and that such contracts would be fulfilled irrespective of US opposition.
Western officials have expressed concern about the delivery of S-300 air defense systems to Syria, as the advanced systems would make any Israeli or US attacks considerably more difficult. Syria's interest toward the systems has grown greatly since last week's Israeli attacks.
The US insists that selling additional S-300s to Syria would be "destabilizing" to the region, though since their only use is preventing aerial attack it seems difficult to defend that position seriously, and it appears to follow similar opposition to such sales to Iran, in essence because it will make offensive wars against them less convenient.