Add general strikes to the growing list of problems facing Pakistan ahead of this weekend's election.
Much of the province of Balochistan is in a state of shut-down again today, with crowded markets empty and shopping malls closed, responding to calls from the Baloch National Front (BNF) to hold a general strike.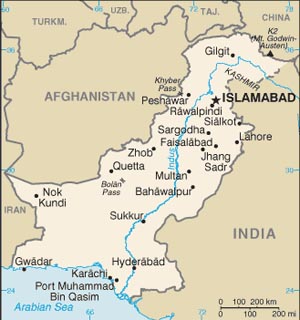 The strikes began yesterday, with industrial zones, major retail districts, and even highways shut down by the protests, aimed at opposing the election, which the BNF is urging Balochs to boycott.
The BNF is a secessionist faction which opposes participation in Pakistani politics on general principle, arguing that having a role even in the opposition of the official Pakistani government would undermine Baloch independence.
Though physically the largest of Pakistan's provinces, Balochistan has relatively few people, and only 14 seats have been allotted to it for the 342-seat parliament. Still, it is unclear how that election will happen on Saturday if the shutdown strike continues.