While officials have tried to mostly keep last year's agreement to keep US troops in the nation through 2024 out of headlines, Afghan President Hamid Karzai brought considerable attention to the long-term US occupation today by announcing that they will be keeping nine bases across Afghanistan.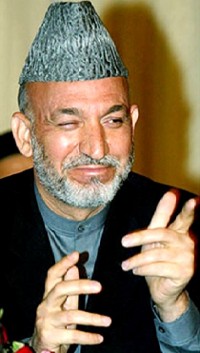 Karzai said that "very serious and delicate negotiations" are ongoing about the particulars, but that the nine bases would be given to them in return for security and economic pledges.
Karzai went on to say that he is ready to sign a formal pact on the specifics of those bases at any time, saying he believes keeping the US troops in Afghanistan is in his government's interests.
His comments appear to have taken the US by surprise, with them looking to keep details of their post-2014 deployments quiet for now. Officials said that any comments on nine bases were "premature." The US had previously indicated that only two bases, one in Kabul and Bagram Airfield, were to be kept.