The efforts to prosecute former Pakistani junta leader Pervez Musharraf has taken a major blow today, with the lead prosecutor in his case assassinated en route to court today.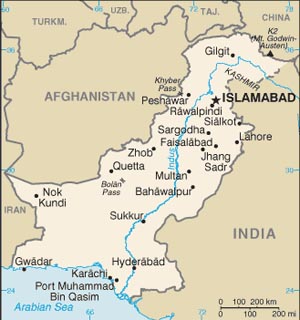 The prosecutor, Chaudhry Zuifiqar Ali, was killed in a hail of gunfire by unknown attackers on motorcycles. He died of his injuries at a nearby hospital, leaving the future of the case in question.
Islamabad police appear stumped on the matter, saying they were "not aware of any threats" against Ali. Though much of Pakistan is awash in violence, Islamabad is usually quiet in this regard.
Ali was leading the case against Musharraf in the assassination of Benazir Bhutto, on charges that as President he did not provide sufficient security for the former PPP leader, whose death swept her estranged husband Asif Ali Zardari to power. Musharraf is also facing charges related to killing other rivals, and closing down the Supreme Court and arresting all the judges.