The Arab League has modified its peace proposal for the Israel-Palestine conflict to include support for mutually agreeable land-swaps between Israel and the Palestinians.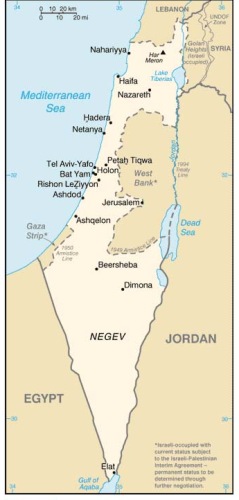 Land-swap proposals have been brought up before, most often in the context of Israel using such a proposal to "expel" Israeli Arab villages into a new Palestinian state while keeping the large settlement blocs in the West Bank.
Palestinian negotiation Saeb Erekat endorsed the plan, saying that minor land swaps have always been something they were open to. Israeli Justice Minister Tzipi Livni likewise endorsed the call, though other Israeli officials were much less encouraging about it.
The US immediately touted the call as a "big step forward," but since the Arab League proposal still starts on the 1967 borders, it seems like it will have an uphill battle convincing the bulk of Israel's current coalition government.