In an interview today with Israel's Channel 2, former Mossad chief Meir Dagan detailed the constant push for an Israeli attack on Iran during his time in power, and defended the security leadership and cabinet members who defied Netanyahu's calls to prepare for war.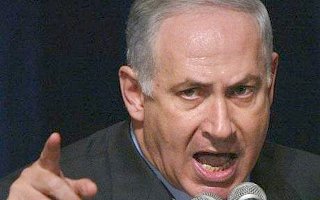 The full interview, which hasn't been released yet, may go into even further detail of the fateful 2010 cabinet meeting during which Dagan, along with Shin Bet chief Yuval Diskin and Chief of Staff Gabi Ashkenazi, backed by a number of unnamed cabinet members, stood up to Netanyahu and Defense Minister Ehud Barak's demands to prepare for imminent war.
Dagan defended the cabinet members, saying that when every single leader in the security establishment shows up and has the same opinion the cabinet should listen, adding that Netanyahu was putting Israel at risk by constantly threatening to launch preemptive wars.
The 2010 meeting apparently ended that year's calls for an autumn war, and while only a handful of specifics are known it was said that current Defense Minister Moshe Ya'alon was among the opponents. Though Netanyahu is still talking up war it seems that all of the same "imminent" threats are essentially unchanged from three years ago, and Dagan insists that a military counter would be no more or less risky at any time in the future.
Last 5 posts by Jason Ditz