The remaining suspect in the Boston Marathon bombings last week has been charged with federal crimes while in the hospital recovering from serious wounds after being caught in a firefight with police and being apprehended in Watertown, MA.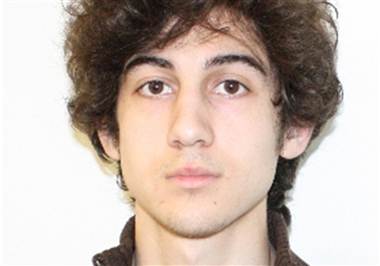 Dzhokhar Tsarnaev had been in custody for more than 60 hours before being advised of his Miranda Rights, a consequence of the Obama administration's decision to employ the "public safety exception," which allows authorities to hold off on Miranda readings until they can be sure no imminent threat of further attacks remains.
"There isn't any basis for concern about another imminent threat," to the citizens of Boston, Massachussetts Governor Deval Patrick said Sunday on NBC's Meet the Press. 
Boston Mayor Thomas Menino said authorities had no reason to believe any accomplices were at-large. There is "no evidence of a broader plot involving more people," he told ABC News.
Republican Senators John McCain, Lindsey Graham and others had insisted Tsarnaev be treated as an enemy combatant and tried in a military commissions. But the Obama administration resisted such calls.
"Under U.S. law, United States citizens cannot be tried in military commissions," White House press secretary Jay Carney said on Monday. "And it is important to remember that, since 9/11, we have used the federal court system to convict and incarcerate hundreds of terrorists."
Tsarnaev is being charged with a terrorism charge known as "use of a weapon of mass destruction," and "malicious destruction of property resulting in death." He faces possible penalties including the death sentence.
The 19-year old suspect, communicating with investigators through written notes due to an injury to his neck that has prevented him from talking while in recovery, "told investigators that he and his brother were motivated by religion but were not in contact with overseas terrorists or groups," NBC reports.
Most official comments and press reports have stuck to this conclusion, but the older brother's trip to southern Russia in early 2012, as well as his jihadist sympathies expressed through social media, has left many wondering whether foreign terrorist groups were somehow involved.