A US drone strike has destroyed a house in Datta Khel, North Waziristan Agency today, killing the five people within. So far, officials have been unable to identify any of the victims.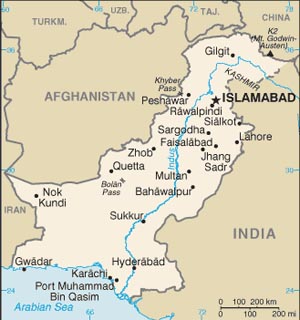 Six drones were involved in the attack, according to locals, and they fired either two or three missiles in the attack, depending on the accounts. The missiles set the house on fire, and the bodies were burned beyond recognition within.
It is the latest in a long line of US drone strikes against North Waziristan, and the latest in which the victims have been dubbed "suspected militants" without any apparent idea who any of them are.
The US has launched hundreds of attacks against Pakistan in recent years, killing thousands of people, the vast majority of which remain unidentified to this day. Though officials maintain that most of the slain are suspected to be involved in the insurgency, we have nothing but their claims to base that on. The large death tolls have fueled angry anti-US backlashes across Pakistan, and the drones are expected to be a key portion of the Pakistani election.