The Pakistani military is reporting the results of the weekend offensive against the Tirah Valley, which began Friday, saying that 30 soldiers and 100 militants have been killed so far. Reports are that the fighting is still going on.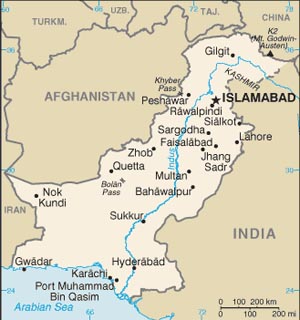 The Tirah Valley, along the border between the Khyber Agency and the Afghan Nangarhar Province, is considered hugely valuable to militant factions because it allows easy access to Afghanistan. Control has been contested not only with the military, but among the factions themselves, in bloody battles that seem to break out every month or so.
The latest Pakistani military offensive seeks to overrun posts belonging to both the Tehreek-e Taliban Pakistan and the Lashkar-e Islam, and appears to be relying heavily on artillery shelling in the regions.
This has forced tens of thousands of civilians to flee the valley, the latest in a long line of refugee crises to result from the Pakistani military's endless operations in the tribal areas.