Tensions between the Obama Administration and Egypt's ruling Freedom and Justice Party (FJP) seem to be on the rise today, after the FJP issued a statement condemning the US State Department, accusing them of "meddling" in internal matters by criticizing the Youssef case.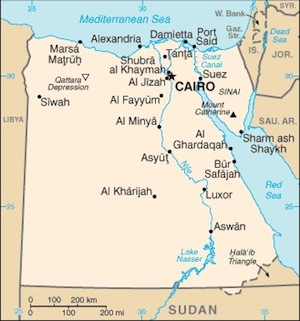 State Department spokeswoman Victoria Nuland condemned the arrest of Youssef, a TV satirist accused of insulting Islam, saying that the arrest was about his public criticism of President Morsi, and saying Egypt is not "even-handed" in its application of the law.
The FJP shot back in their statement that the arrest was entirely about the question of insulting Islam, a serious crime in Egypt, and that the US shouldn't interfere while the legal process plays itself out.
The FJP added that Nuland's "imprudent" comments would leave Egyptians with the impression that the US "welcomes and defends contempt of religion by the media."
The US comments are noteworthy because historically they have looked the other way when Egypt, considered an important ally, overtly detained political dissidents en masse during the Mubarak government, and only seem to be "deeply concerned" now that it is the post-Mubarak government doing so.