Afghans are increasingly fleeing their homes in fear "to escape relentless airstrikes from US drones," which have markedly intensified over the past year in a process that is "feeding widespread anti-American sentiment," according to a report by The Associated Press.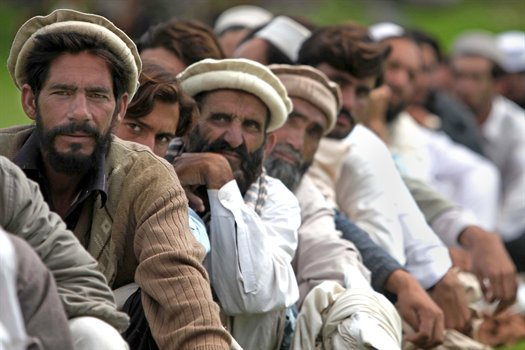 AP journalists who met Afghan families that decided to abandon their homes because they were terrified of the constant drones flying overhead reported the number of weapons fired in Afghanistan from drones "soared from 294 in 2011 to 506 last year."
"They are evil things that fly so high you don't see them but all the time you hear them," one Afghan villager told AP. "Night and day we hear this sound and then the bombardment starts."
And drones strikes might continue beyond the 2014 troop withdrawal date, despite the Obama administration's claims the war is coming to an end.
"The strikes sometimes accidentally kill civilians while forcing others to abandon their hometowns in fear, feeding widespread anti-American sentiment," AP reports, adding that ordinary Afghan villagers often disagree with NATO claims that those killed in drone strikes were militants.
"These foreigners started the problem," an Afghan said of international troops. "They have their own country. They should leave."