Afghan President Hamid Karzai's weekend comments, blasting the US over the CIA kidnapping of a university student and accusing the US of "colluding" with the Taliban to keep the war going led Gen. James Dunford, the top US commander in Afghanistan, to put troops on a state of heightened alert.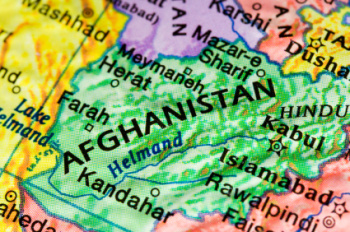 Dunford issued a "threat advisory" following the speech, saying Karzai's comments could be a "catalyst for some to lash our against our forces" and that Karzai himself "may issue orders that put our forces at risk."
The advisory termed Karzai's statement an "inflammatory speech," and warned commanders to be on guard for increased "insider attacks" against troops in the wake of the comments.
It indeed was only a day later that an Afghan police officer in Wardak Province, where US special forces have been accused of torture and killings of civilians, attacked and killed two US troops.
The simple explanation for Pentagon officials is to blame Karzai for inflaming the situation, but of course the kidnappings and killings themselves are the primary cause, and one the US seems reluctant to admit to, let alone resolve.