Once sought to be a mere formality, the talks to finalize portfolios in the incoming Israel center-right government has turned into a full-scale political crisis, with Yesh Atid and Jewish Home trying to get as much as they can and Likud anger suggesting no deal is close.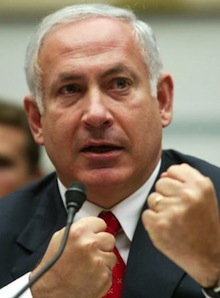 Yair Lapid, the Yesh Atid leader, is apparently set for the Finance Ministry, but his effort to secure the leadership of the parliamentary finance committee to go with it stalled after Jewish Home demanding that position to give them some leverage over economic reforms.
Looking for a consolation prize, Yesh Atid has sought the Education Ministry position for their number 2, Rabbi Piron. Likud is said to be furious with this demand, having been set to keep Minister Sa'ar in that position and terming the demand "arrogance" from the secular Lapid.
Yesh Atid is expected to get 5 portfolios (topped by the Finance Ministry), Jewish Home 3 (topped by Bennett's Trade Ministry), and Yisrael Beiteinu 4 (with the Foreign Ministry waiting for Avigdor Lieberman to avoid jail). That would leave Likud with 8 to divvy up amongst themselves and the smaller coalition members, and a previous promise to give Hatnua 2 is now being revisited, hoping they'll settle for Tzipi Livni getting the Justice Ministry only. Officials have suggested since that Amir Peretz, Hatnua's number 2, could get a 21st minister without a portfolio spot.
Then there's Kadima The once enormous party is down to two seats, and leader Shaul Mofaz was expecting a ministry of some sort out of this deal. Likud's leadership, notably Benjamin Netanyahu, never liked him in the first place, and there is now some speculation that they may simply be expelled from the coalition outright.
If they are, that may well be the end of Kadima, as the majors in the incoming coalition have reportedly agreed on an even higher threshold for minor parties, doubling the number of votes they'd need to get into parliament at all. The move would have Kadima, along with the three Arab parties, on the outside looking in, and while a simple merger of lists might keep the Arabs in the Knesset, Kadima has no such options and, as a voiceless opposition party, would almost certainly end up just another "threshold" party, hoping to get lucky and sneak into the Knesset but almost certainly facing political extinction.