An Egyptian court has ordered the cancellation of the parliamentary elections, scheduled for April, saying that the election law was never properly vetted by the high court. There is no lower house of parliament in Egypt at this point, since the high court ousted the last one after the military junta was unhappy with the results.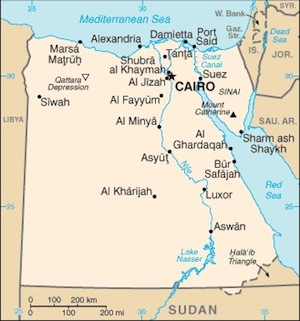 President Mohamed Morsi's office said they respect the ruling, but have also promised to appeal it to a higher court. How long this might take, and how long it could conceivably delay the elections, is unclear but experts believe it could be significant.
The issue over the election law is largely a procedural one. The Supreme Constitutional Court rejected a first draft law from the upper house of parliament, and demanded specific changes. The upper house made those changes and announced the date, instead of resubmitting for a second vetting.
Protest leaders had been calling for a cancellation of the elections for weeks, insisting no election could take place while the protests were still ongoing. They have demanded Morsi create a "unity" cabinet giving them considerable power. Morsi had initially intended not to form a cabinet until after the election, but this may force a rethink.