Congressional leaders are rarely so unified than when they're playing up sanctions on one of America's many "enemies," and today was North Korea's turn, with officials vowing to "turn the screws" on the nation with a new round of sanctions aimed at "bleeding them dry."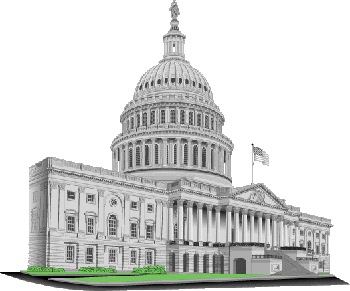 Officials were quick to fault the "failure" of the past decade, hitting out at previous plans in which the US offered food to the reclusive nation in times of shortage. President Obama proudly announced the end to all US food going to North Korea last year as a show of displeasure at one of the assorted things the White House views as a provocation.
While Congress grandstands about the various new sanctions they might conceivably pass, the administration is pushing through new UN Security Council resolutions aimed at preventing North Korea from accessing international banks and getting China on board for the latest crackdown.
The reality is that the US has pushed through so many sanctions over the past 60 years aimed at getting revenge on North Korea for so many things that the nation is almost completely isolated from the rest of the world as it is, and most of the new sanctions are purely "for show" measures meant to give officials new chances to hold press conferences on how they are "doing something" against North Korea.