Israeli Defense Minister Ehud Barak has reportedly offered to take personal responsibility for the May 2010 Mavi Marmara attack, in which Israeli commandos killed several Turkish aid workers, in an attempt to repair strained relations with Turkey.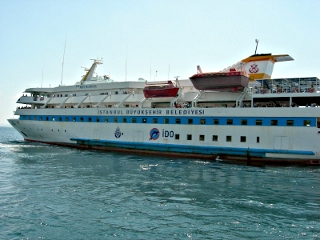 Barak had reportedly offered to take the blame and issued a statement of personal apology for "operational mishaps" that occurred during the attack on the aid ship, which was attempting to deliver wheelchairs to the Gaza Strip. This was a convenient time to do so since Barak is leaving office after the new coalition is in place, and is retiring.
Prime Minister Benjamin Netanyahu is said to have rejected the offer, however, because he is concerned it could splinter the Likud-Beiteinu list, as Yisrael Beiteinu leader and Foreign Minister Avigdor Lieberman is opposed to any apology.
Lieberman has long maintained that Israel will never apologize for the raid and that it acted "appropriately" in killing the aid workers. Though Netanyahu seems desperate to keep the peace inside his incoming government, the inability to restore relations with Turkey, one of its few allies in the region, remains a long-term problem they seem determined to avoid.