After a few weeks of relative calm the tensions along the Line of Control between the Indian and Pakistani-held portions of Kashmir are on the rise again today after a clash in which one Pakistani soldier was slain and two Indian soldiers were wounded.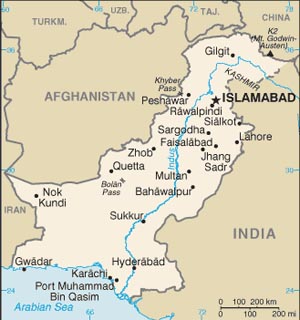 Exactly what happened is still unclear and the two nations are presenting starkly different versions of the incident. Pakistan insists the soldier had "accidentally" crossed the border and cites locals saying he was at a checkpoint with Indian troops explaining the mistake before the shooting took place.
India's version is completely different, saying they had no clue the uniformed Pakistani soldier was actually a Pakistani soldier, and claiming that they simply saw some "suspicious movement" in the distance and assumed he was a militant.
It was one of two separate cross-border incidents in Kashmir today, with officials reported a second "ceasefire violation" in Mendhar, which did not appear to result in any casualties from either side.