An estimated 500 Palestinian protesters marched against Israel's notorious Ofer Prison in the West Bank today, demanding the release of hunger striker Samer Issawi, who is said to be in failing health after an off-and-on strike for nearly a year.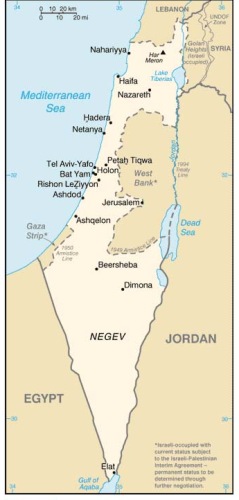 The protesters clashed with troops, throwing rocks as troops fired tear gas canisters against them. Dozens of protesters and two soldiers were lightly wounded in the incidents. Israeli troops also moved against a nearby Palestinian village where protesters were ongoing and attacked them.
Issawi spent nearly ten years in Israeli prison before being released in 2011 as part of the Gilad Shalit prisoner swap. As with many other detainees, Israel quickly reneged on the releases and re-detained Issawi.
Issawi is a member of the Popular Front for the Liberation of Palestinian and was arrested on charges of "possession of weapons" during the 2002 Israeli attacks on Ramallah, and sentenced to 30 years for the charge.
His rearrest came after he visited the village of Himza, part of metro Jerusalem. Israeli officials insisted that this violated the terms of his release, because he was told he could never leave Jerusalem. Interestingly, Israeli officials have maintained that Himza is part of Jerusalem in the past.