The Defense Department has decided to create a medal to honor US soldiers who sit at a computer and operate armed, unmanned vehicles bombing people thousands of miles away.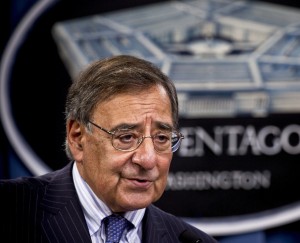 Defense Secretary Leon Panetta on Wednesday announced that the Pentagon can award the Distinguished Warfare Medal to drone operators, because although they are far from any battlefield, they have a direct impact on combat operations.
''I've seen firsthand how modern tools, like remotely piloted platforms and cyber systems, have changed the way wars are fought,'' Panetta said. ''And they've given our men and women the ability to engage the enemy and change the course of battle, even from afar.''
The work they do ''does contribute to the success of combat operations, particularly when they remove the enemy from the field of battle, even if those actions are physically removed from the fight,'' he said.
The award seems a far cry from what soldiers are traditionally honored for, which is sacrificing their lives in war-zones while killing people their government tells them to. In this case, only the latter applies.
This is not to denigrate the hardships of drone operators, however. Many of them have reported suffering from post-dramatic stress disorder as a result of the anxiety caused by bombing unsuspecting people after watching them through grainy video footage.
Brandon Bryant, a drone operator, launched a drone strike with the stroke of a few computer keys and, according to Der Spiegel, said: "Did we just kill a kid?" Another soldier responded: "Yeah, I guess that was a kid."
Bryant told Der Spiegel he flew drones for more than 6,000 hours from his base in New Mexico. "I saw men, women and children die during that time," he says. "I never thought I would kill that many people."