Israeli Prime Minister Benjamin Netanyahu has addressed the Conference of Presidents of Major American Jewish Organizations with comments that hint at more operations against Syria, saying his government "cannot allow" Syria to transfer weapons to Hezbollah in neighboring Lebanon.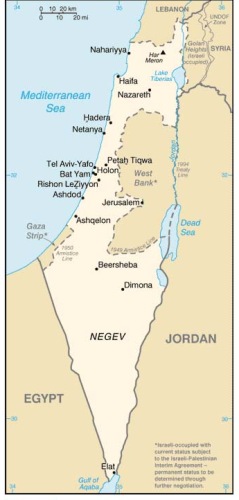 Two weeks ago Israel attacked multiple targets inside Syria, reportedly based on a fear that anti-aircraft missiles would be transferred to Hezbollah, making future Israeli attacks on southern Lebanon less convenient. The attack was endorsed by the US, as were future attacks.
Which has Israeli officials talking up a huge escalation, including planned expansion into a ground invasion. Israeli Defense Minister Ehud Barak's surprise visit to the US just hours before Netanyahu's speech may hint at that happening sooner rather than later.
Officials have yet to explain Barak's visit, as the outgoing Defense Minister is supposed to leave office in a matter of weeks and already did a "farewell" visit to the US last month. President Obama is also planning a visit to Israel next month, so it is unclear why talks on Israeli defense policy couldn't wait until then unless something big is happening sooner.