The announcement that President Obama has decided to visit Israel in March brought immediate speculation surrounding what it meant for the peace process, especially in light of reports that he had previously refused to visit unless Israel restarted peace talks with the Palestinians.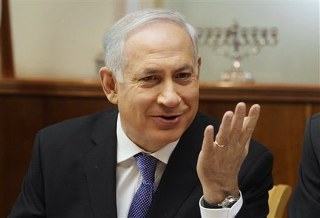 The reality, however, is that peace talks appear to be taking a major back seat on the visit, and that Obama will instead discuss "regional" security issues, namely the prospects of attack Iran and/or Syria.
The White House has already confirmed that the visit is not at all connected to peace talks with the Palestinians, and that Obama won't bring any new proposals with him in that regard.
Efforts to justify not talking about the Palestinians are already under way, with plans to send an Israeli negotiator to the US next week, to give at least the appearance that the issue is under discussion, even though it will be carefully undiscussed during Obama's visit.