French President Francois Hollande was quick to insert his government into yet another crisis in Northern Africa today, expressing "concern" at the assassination of Tunisian opposition leader Shokri Belaid and demanding the government respect the ideals of their revolution.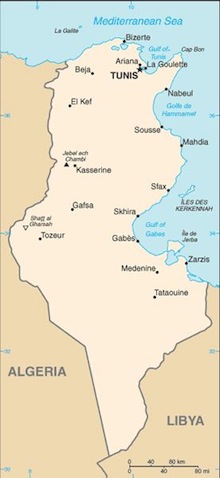 Belaid's death led Tunisian President Moncef Marzouki to cancel a planned trip to a summit in Cairo, and collapsed the government, with Prime Minister Hamadi Jebali forming a new interim unity government today.
Jebali picked members of all ruling and opposition parties for the new government, saying they would have a limited mandate aimed at holding new elections in "the shortest possible time."
Tunisia's last election was in October 2011, and was won by the moderate Islamist Ennahda Party. The Constituent Assembly elected was charged with drafting a new constitution for post-revolution Tunisia.
Ennahda has preferred a parliamentary system, while Belaid's Democratic Patriots were among an opposition group arguing for a stronger executive branch, while insisting the ruling party was a "threat to democracy."