North Korea has issued a new statement in the wake of the latest round of UN sanctions, announcing that they have decided it will take "a measure stronger than a nuclear test" to properly retaliate for the sanctions, and ongoing US-South Korea war games.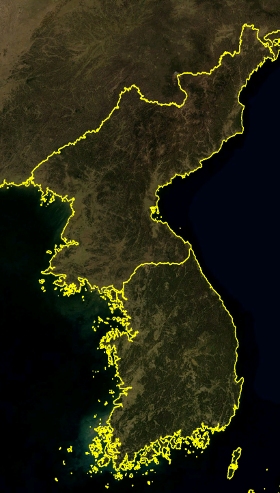 South Korean officials are working feverishly to figure out what is strong than a nuclear test, and have come to the conclusion that it might be two or more nuclear tests, speculating that the reclusive north might blow through much of its limited supply of weapons-grade material to detonate several tests.
The timing of the test is unclear, but February 10, the New Year, has been cited as a possibility, as has February 16, Kim Jong-Il's birthday. They've been speculating about this test for weeks.
In practice, North Korea has done nothing in the wake of the sanctions except for complaining about it, and has now issued a YouTube video including a CGI rendered American city in flames, which some speculated was supposed to be New York City.
The YouTube video didn't sit well with the House Foreign Affairs Committee, with chairman Ed Royce (R – CA) saying it proved that more sanctions are needed, and former chairwoman Rep. Ileana Ros-Lehtinen (R – FL) saying it proves North Korea is undermining "US national security interests."
Secretary of State John Kerry has promised the US will "punish" North Korea for conducting a nuclear test, but has not mentioned whether any revenge will be made for the YouTube video.