Are the Obama Administration's recent reports of considering a full withdrawal from Afghanistan real or just diplomatic ploys? Secretary of Defense Leon Panetta seems to be assuming the later.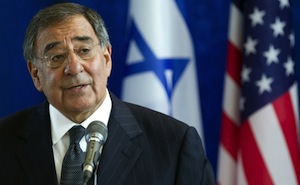 "In Chicago we said that we're committing to an enduring presence," Panetta said, adding that he believes President Obama fully intends to follow through on that by keeping troops in Afghanistan long past the end of 2014.
Panetta is referring to the May summit in Chicago, which ended with an official declaration that NATO believes it has a "crucial role" to play militarily in Afghanistan beyond 2014, but that it would be "different" than the current one.
Though officially the war is supposed to "end" at the end of 2014, President Obama has already signed a pact with the Karzai government to keep US troops in Afghanistan through at least 2024.