Thousands of demonstrators took to the streets of Cairo yet again today, as Egypt's latest round of massive protests entered its second week. The protesters attacked the presidential palace and clashed with police, throwing firebombs at the facade of the palace.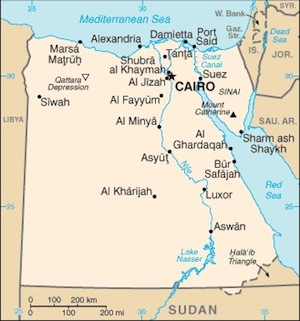 At least one of the protesters was reported shot dead by security forces, while dozens of others were reported wounded in Cairo. Protests and clashes occurred in several other cities as well, notably Port Said.
While most of the protests centered on condemning the Morsi government, some protests were also held against the leadership of the opposition, condemning them for agreeing to meet with the Morsi government's officials.
Morsi for his part vowed a harsh response to the attacks, saying that security forces would act "with utmost decisiveness" against the protesters, and that opposition leaders egging them on would be held "politically accountable."