Rallies planned for the second anniversary of the Egyptian Revolution today turned violent with demonstrators in several cities attacking government buildings and opposition figures declaring that the ruling Islamist government had "stole" the revolution.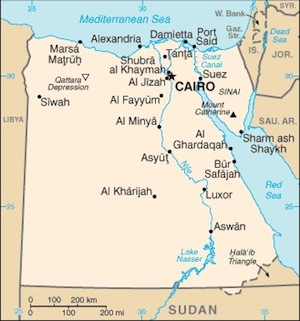 At least nine people were shot dead in Suez, including one member of security forces, while clashes there and elsewhere left another 300-plus people wounded, 280 civilians and 55 security forces members.
Major protests were reported in all of Egypt's major cities, and while there were reports of clashes with police several places, Suez and Ismailia were the primary sites for major violence.
In Ismailia, the protesters attacked the headquarters of the Muslim Brotherhood, setting it on fire, and also tried to burn several government buildings. These are the largest protests since the dispute over edicts leading up to the referendum on Egypt's constitution.