Senator John Kerry (D – MA) vowed that the US would "do what we must" to stop Iran from ever acquiring a nuclear weapon, adding that "the clock is ticking" for Iran to comply with US demands.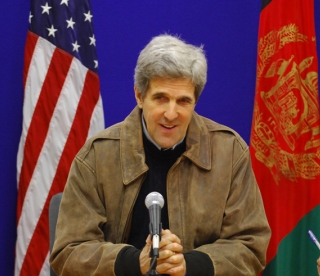 Sen. Kerry's comments came at his confirmation hearing for Secretary of State, a process seen as little more than a formality, as his brand of non-confrontational, bullet-point speech giving and willingness to tow the line on foreign policy virtually ensures his approval, which could come as soon as Tuesday.
Kerry went on to give lip-service to a "two-state solution" in Israel, calling for Syrian President Bashar Assad's ouster, and reiterating a number of Obama Administration positions, interspersed with pauses for members of the Foreign Relations Committee, which he is the leader of, to praise him for his "leadership."
The closest thing to content his hearing had was an insistence that US foreign policy is "not defined by drones," arguing that in addition to killing thousands of people with flying robots the US also provides food aid in some cases.