Yesterday, Palestinian officials were emphasizing their skepticism that the rise of a new Israeli coalition would mean anything to the stalled peace talks, but President Mahmoud Abbas seems to be hoping for something, pushing for meetings with MPs from the centrist blocs, notably Yesh Atid leader Yair Lapid.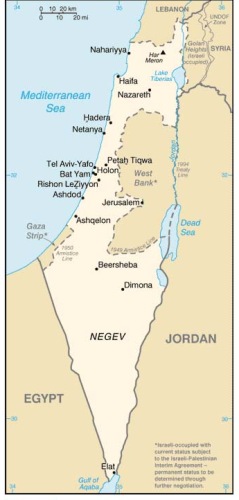 Abbas' hope is that Lapid in particular, who is seen as virtually a lock to join the next coalition government, will follow through on past comments urging Israel to negotiate seriously with the Palestinians.
Exactly how interested Lapid is in pushing this matter is unclear, however. He mostly stopped talking about foreign policy in the last days before the elections, while focusing on domestic policy. Polls showed Israeli voters by and large were ambivalent on the Palestinian issue and were more interested in domestic policies.
Another big advocate of peace talks, the Labor Party, has announced that it is going to lead the opposition and will not be joining any Netanyahu-led government. Kadima and Tzipi Livni Party are both seen as possible coalition members as well, though much smaller ones.