Another round of deadly attacks hit Shi'ite neighborhoods in Iraq's capital city of Baghdad Tuesday, killing at least 26 and wounding dozens of others. 42 more were killed in an attack on a Shi'ite mosque early Wednesday. No group claimed responsibility for any of the attacks.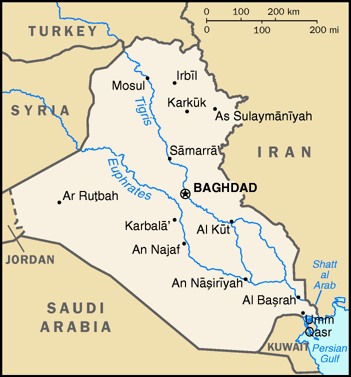 Yet they are part of a broader trend of escalation in Iraq, with militant groups hitting Shi'ite targets even as major public protests among Sunni Arabs continue across the nation's West, a sign the militants are hoping to bring peaceful protesters into a full-on sectarian rebellion.
Attacks are a daily occurrence in Iraq and that hasn't changed, but the number and severity of the attacks has been growing in recent months, and well over 150 people have been killed in the past week, with many hundreds of others wounded.
The public protests in Iraq are largely the result of Prime Minister Nouri al-Maliki's centralization efforts, which have cut Sunni members of his coalition out of key government positions. The violence, on the other hand, reflects the ambitions of militants, many of them linked to the Syrian Civil War, to start a new round of sectarian violence in Shi'ite majority Iraq.