Apparently not content with launching a ground rescue attempt fraught with uncertainty, Algerian warplanes pounded the gas field where scores of hostages (by most accounts 41 foreign and 150 local workers), killing 30 or 35 of the hostages according to different accounts.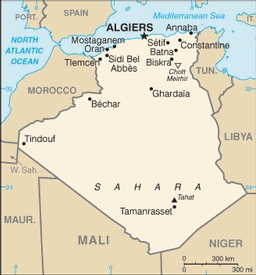 A spokesman for the kidnappers reported the deaths, saying that 35 hostages and 15 of their fighters were also killed in the strike. Algerian officials say this underscores their unwillingness to negotiate with terrorists, though privately they confirmed at least 30 hostages were slain.
Algerian officials were pretty sure the air strike counted as a "rescue operation," however, and claimed in their official media that 600 hostages had been freed, but exactly who they were and how many were simply Algerian workers who were on lockdown but never formally "captured" by the militants is unclear.
Western officials expressed annoyance at Algeria launching the attack without consulting with them beforehand.
In addition to air strikes against the buildings, Algerian warplanes attacked five vehicles the militants were using to carry hostages. One Northern Irish hostage escaped the blast, but says he believes the rest of the hostages in the vehicles were likely slain in the strike.
The hostages were taken in a pre-dawn raid on Wednesday by a group calling itself "Those Who Sign in Blood," also referred to as the "Battalion of Blood" by some accounts. The militants said the move was retaliation for the French invasion of Mali over the weekend.