The State Department on Wednesday said that the US does not believe the Syrian military used chemical weapons on its own people, despite reports to the contrary.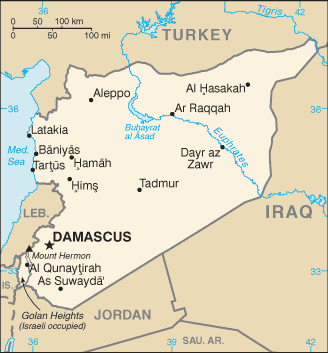 Josh Rogin of Foreign Policy magazine reported on Tuesday that a secret State Department cable sent last week from the US consulate in Istanbul found that the Syrian regime probably used what is technically considered a chemical weapon during an attack in the city of Homs in December.
But State Department spokesman Victoria Nuland on Wednesday said the report "did not accurately convey the anecdotal information that we had received from a third party regarding an alleged incident in Syria in December."
"At the time we looked into the allegations that were made and the information that we had received, and we found no credible evidence to corroborate or to confirm that chemical weapons were used," she said.
On Tuesday, soon after Rogin's article was published, National Security Spokesman Tommy Vietor issued a statement that said, "The reporting we have seen from media sources regarding alleged chemical weapons incidents in Syria has not been consistent with what we believe to be true about the Syrian chemical weapons program."
The secret cable relied heavily on personal testimony from Syrian doctors and opposition activists, but the State Department did not find it convincing and could not corroborate it.
"It is a responsibility of our embassies and consulates around the world, no matter what kind of anecdotal information you have, to report it. That doesn't necessarily mean that either at the time or over the longer term it is considered credible by us," Nuland said. "When this particular message came in from consulate Istanbul, we took it seriously as we do with all such anecdotal reporting, and concluded at the time that we couldn't corroborate it; we haven't been able to corroborate it since either."
The Obama administration has stated in recent months that the use of chemical weapons against the Syrian people by the Assad regime is a "red line," presumably beyond which would prompt US intervention against the regime.
But the truth is, Washington doesn't perceive any viable plan for military intervention against the Assad regime. Beyond the vastly increased destruction and humanitarian suffering it would cause, the Assad regime appears to be the only thing preventing jihadist terrorists from taking control of the country.