One of the deadliest bombings in the North Waziristan Agency in months was reported today when a roadside bomb hit a Pakistani military convoy, killing at least 14 soldiers and wounding 25 others.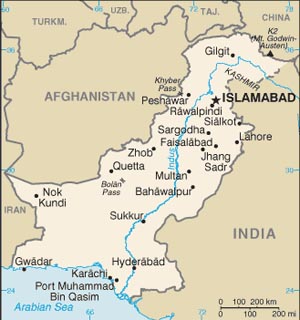 No group has claimed credit for the attack yet, and the Tehreek-e Taliban Pakistan (TTP) had recently circulated leaflets in the area urging fighters not to attack the Pakistani military and instead focus on targeting NATO occupation forces in Afghanistan.
Though intelligence and government officials confirmed the death toll, Pakistan's military sought to downplay it, saying only 4 soldiers were actually killed, and then later declining any comment on the incident.
Pakistan's military has long avoided military operations against North Waziristan, as the tribal area has enormous tribal militias with massive amounts of armament, and the the backlash against an offensive in the area could be enormous.