The first full year of the Syrian civil war has come and gone, and if 2012 began as the year of the Free Syrian Army, with its collection of military defectors, 2013 looks to be the year of the al-Nusra Front, a terrorist-styled organization with a formal endorsement from al-Qaeda.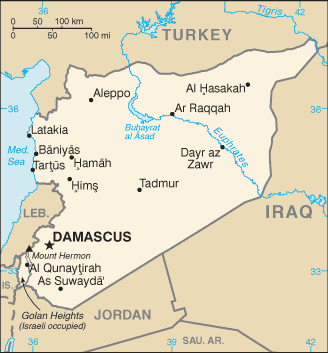 For the past several months, the al-Nusra Front, initially a small but aggressive faction interested primarily in attacking Syrian media outlets, has grown into one of the biggest and most fearsome front-line fighting forces, with an estimated 5,000 fighters today.
This has complicated US interests in propping up the rebels with an eye toward eventually installing them as the new government, as they have already labeled al-Nusra a foreign terrorist organization, and claim that the group's leadership is virtually indistinguishable from al-Qaeda in Iraq (AQI).
Which appears accurate, but with the group taking an ever stronger lead in the civil war, the US will quickly find itself simultaneously labeling the group an "al-Qaeda affiliate" while arguing that the rebels they are such a huge part of deserve to be the new regime in Syria.