Anti-government protests continue in Western Iraq, with Sunni demonstrators continuing to condemn the Maliki government for mass arrests of the security teams working for Finance Minister Rafie Issawi, and got a shot in the arm with a public endorsement from Moqtada al-Sadr.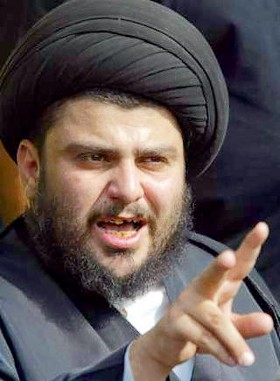 Sadr insisted Maliki bears "full responsibility" for the protests, and says that the Sunnis have a right to continue with peaceful demonstrations criticizing the government, adding "beware of the Arab Spring in Iraq."
Sadr's support is key because he is not only a political rival of Maliki, but also a very influential Shi'ite cleric, and his support will make a crackdown against the protesters more difficult.
Not that Maliki seems to be noticing, as he delivered a speech warning he would not tolerate the "unconstitutional" protests for long, and that it wouldn't be difficult for the government to crush their movement.