At least 30 Palestinians were wounded today when a group of Israeli commandos were caught sneaking into a West Bank village dressed as "Arab vegetable vendors," prompting a full military offensive against the villagers in the marketplace.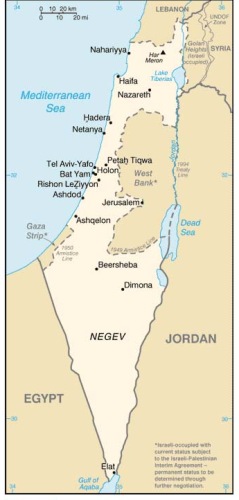 When the commandos were discovered, the military says it changed the offensive from a "covert operation to an overt one," with regular troops bombarding the area with tear gas, as villages threw rocks at the soldiers.
The Israeli military downplayed the incident, saying that soldiers received "superficial injuries" and that a "terrorist" was captured in the offensive, though the name of the captive was not released.
The bulk of the injuries, of course, were not military but were civilians, as the Israeli troops fired tear gas and rubber bullets into crowds. It doesn't appear that any of the injuries were life threatening on either side, fortunately.