Officials are expressing major concerns about the possibility of a revenge attack today, after reporting that Harry, Prince of Wales has killed his first man in a helicopter attack against what officials insist was a "Taliban commander" or a "terror chief."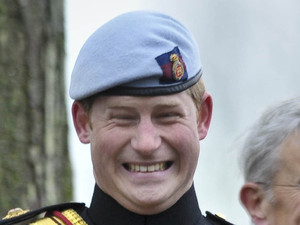 Prince Harry was the co-pilot in a helicopter gunship which attacked targets in the Helmand Province, and the death was reportedly from a Hellfire missile attack fired by the helicopter.
British media has reported that the killing was the result of a "rescue mission," while others have reported that the mission was specifically to attack and kill the person who was slain, whose identity has not been released.
Harry already had a bounty of roughly $40,000 on his head since September, and Western diplomats say it is likely that the determination to capture and or kill the prince will only grow now.